CONCLUSION
"Carbonatites at Sheep Creek are valuable for their light rare earth content including neodymium and praseodymium, and also contain significant amounts of niobium, strontium, and gallium. The carbonatites show mineralization that indicate higher rare earth element content compared to surrounding rocks. Unlike many other rare earth deposits, Sheep Creek also contains low amounts of thorium and therefore has a limited radiometric signature, making the targets at Sheep Creek easier to identify.
Geology and geophysics indicate that the carbonatites extend down considerably and there is strong evidence that they connect at depth. "
Precision Geosurveys Geophysical Report
October 3rd 2023
Mr. James Hedrick, President of US Critical Materials, stated: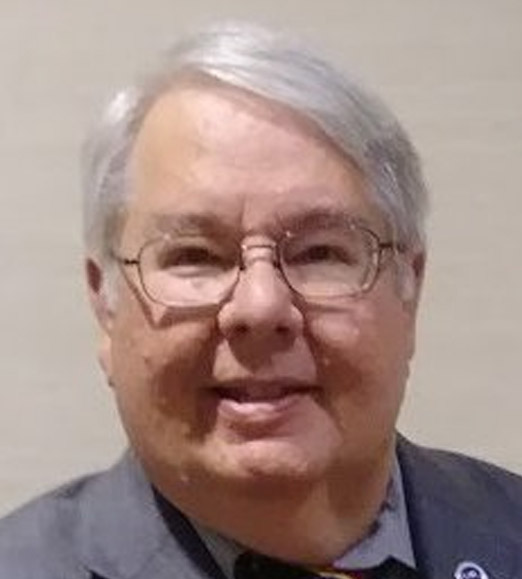 FEB 1st, 2023: PRESS RELEASE
US Critical Materials Announces The Highest-Grade Rare-Earth Deposit In The United States
The discovery in Montana is a billion-dollar "game-changer" providing a domestic source of rare earths to counter current US dependence on China.
SALT LAKE CITY, Jan. 31, 2023 /PRNewswire/ — US Critical Materials Corp. is pleased to announce the highest reported total rare-earth oxide grades (TREO) of any rare earth deposit in the United States. The levels have been confirmed by analyses from Activation Labs, a well-known and highly respected independent analytical laboratory in Ancaster, Canada.
There is a global rush to secure critical minerals, many of which are vital for consumers, industry, and military applications. The demand for these metals will accelerate sharply in the coming years as the world continues its transition to electric vehicles and more renewable energy sources. Critical minerals are important for electronics such as semiconductors, batteries, magnets, and electric vehicle motors. Unprecedented amounts of capital are entering the critical minerals sector, with many believing the world is entering a "super cycle."
Based on the unprecedented demand, and limited supply of critical minerals, the Company is currently exploring many options regarding funding. 
The Company is confident that it will be able to execute forward offtake contracts based on the imbalance in the marketplace, and activity of competitors. 
Due to the shortage of critical minerals, end users are investing at the beginning of the supply chain so they will not be shut out. 
Significant Mineralization found At Depth
One characteristic that sets Sheep Creek apart from most other rare earths projects in the U.S. is the fact that significant mineralization has been accessed and sampled underground via pre-existing mine workings.
US Critical Materials has recently confirmed mineralization at depth below high-grade surface samples of 17.05% TREO and 16.44% TREO.  Based on the presence of mineralization at depth, the technical team intends to focus exploration efforts on these promising zones.
Quotes from our Directors
""What we believe is the differentiator between Sheep Creek and the other players is that these deposits are not 600 feet under the ground, but are more easily obtainable. We have the ability to bring these online, we believe, a lot faster than most that talk 10 years, when the reality is that all the American automotive companies, the Department of Defense, [and] renewable energy sources need these products now.""
Harvey Kaye
Executive Director
"We have confirmed that Sheep Creek is the highest-grade rare-earth deposit in the United States, with a multibillion-dollar resource value. Over the course of my career independently evaluating rare earth properties within the US, I have never encountered a property with the grades being generated by Sheep Creek "
James Hedrick
President
"80% of corporations in the country are (registered in) either Nevada or Delaware. It's formed in Nevada and we follow Nevada corporate law. We have our physical operations in Montana and we have our offices in Salt Lake City. We're Salt Lake-based and we're on the ground in Montana, and we're about to spend a lot more money in Montana this spring and summer."
Ed Cowle
Director
US Critical Materials strategy for growth includes development of our current properties, the continuing acquisition of new critical mineral properties within the U.S., creation of proprietary processing methods, commencement of a public relations campaign, the implementation of a government outreach program, and exploring financing options; including negotiating off take contracts and seeking end user investments.
New geophysical surveys identify potential source of the high-grade rare earths found on the surface at Montana project. A pair of geophysical surveys have identified
Read More »
By James B. Hedrick, U.S. Critical Materials Discovery of Gallium Its existence was predicted by Russian chemist Dmitri Mendeleev, inventor of the periodic table •
Read More »
SALT LAKE CITY, March 21, 2023 /PRNewswire/ — As part of the USGS Earth Mapping Resource Initiative (EMRI), the USGS, in cooperation with the Montana Bureau of
Read More »